Looking for a way to manage your personal and household budget?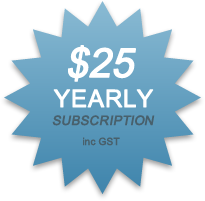 Budgets4you researched what tools and worksheets were available to assist people to manage either their personal or house budgeting needs not matter how complex and realised that most available programs required other spreadsheet software, had to be downloaded or were written in a language only financial people understood, not everyone else. So we developed, successfully tested and launched our innovative, simple and easy to use online budgeting worksheet software program that even kids can use.
Experience in accounting or bookkeeping is not required, just enter your information and let Budgets4you do the rest.
"Using Budgets4you highlighted where we really spent our money and this was surprising. We looked at our goals and did a budget using this site and we are now saving money. We are thrilled."
Amanda
Budgets4you will allow you to improve your current personal and household financial situation by:
Keeping track of your personal and household budget easily
Eliminating the need to know technical and financial jargon
Setting a personal and household budget or debt reduction plan that is easy to keep track of and allows you to pay off the debt quickly
Creating improved personal and household money management over a time frame set by you
Planning financial goals, such as a buying a new car or a holiday, then enjoy its benefits without having to suffer financially.
How it works:
Enter your personal and household financial information,
Manage your money easily on a daily, weekly, monthly or yearly basis,
Revisit your budget and plans anytime, and
Adjust your budget for unexpected expenses or boosts in income without having to redo your whole budget plan.
Budgets4you budgeting software enables you to gain greater financial freedom.
"I had found budgeting hard in the past, but since a friend told me about this website Budgets4you and I started using it, I have found budgeting easier."
Jess